We warmly invite all ladies to enjoy a variety of special courses in the beautiful, soft atmosphere of Mother Divine's abode in Seelisberg, Switzerland. It was here that Maharishi founded the Mother Divine Programme over 37 years ago, and where there is still a core group of international Mother Divine creating coherence and bliss for Europe. The awe-inspiring mountains, lakes, and pure air provide a beautiful background for deepening inner experiences and enhancing outer enjoyment in pleasant forest, lake, and woodland walks.

Come and enjoy 200% of life, inner and outer fulfilment.
Friday, 3rd – Sunday, 5
th
May 2019
For Lady Meditators, Sidhas, and Governors

Maharishi Speaks on the Cognitions of the Lady Seers in Unity Consciousness

Course 1: Cognitions of Sachi and Vakambhrini:
"Verifying our own Growth to Higher States of Consciousness."

In this weekend course, Maharishi, with the sage Brahmarishi Devarat, brings out the knowledge and perceptions of the lady Rishis, as recorded in the Vedic Literature. The course also includes readings from Maharishi and participants relating the acquired knowledge to their own lives.

COURSE FEE:

Reduced
Price for students: CHF 70
Accommodation Fee: see below

NATURAL LAW BASED ART RETREAT FOR CREATIVE WOMEN
Be energized by the experience of deeper layers

of consciousness
and create unique art!
Sunday, 4th – Thursday, 15th August 2019
For Lady Meditators, Sidhas, and Governors

Our Natural Law-Based Art Retreat is a unique workshop, where you are invited to explore more deeply the principles of art based on Natural Law and its eternal creativity. We will see beautiful video lectures by Maharishi and discover passages in the ancient Vedic literature about these basic principles that are universal, precise, and comprehensive and can be applied to abstract, figurative, and landscape painting.

The goal is to expand your vision of possibilities in art, increase confidence and trust in the power of your innate creativity, provide access to new ideas and techniques so you can practise and grow your skill in art. You will enjoy playing with your imagination and inner experiences of consciousness and perception using color, light, shapes, and space.

It is an ideal creative holiday and will provide inspiration for an art lover in an exceptionally beautiful location. No previous art training is necessary.

COURSE FEE:

Reduced
Price for students
:
CHF 300
Accommodation Fee: see below

Sunday, 1st – Saturday, 28th September 2019
with option of a 2-week or 4-week course
Sunday, 1st
–

Saturday, 14th September (2 weeks)
Sunday, 1st

–

Saturday, 28th September (4 weeks)
For Lady Sidhas and Governors

'The golden gate of peace in life is the experience of bliss, and it is easy for everyone to acquire this great glory and live it throughout life.'
– Maharishi, 1963
Highlights of the course:

Extended practice of the Transcendental Meditation and TM-Sidhi Programme in the deeply nourishing, blissful atmosphere of the long-term Mother Divine group
Inspiring video recordings of Maharishi
Regular discussion of personal experiences with Raj Rajeshwaris and TM-Sidhi Administrators
Pleasant walks in the fresh, healthy mountain air along the forest and woodland paths around Seelisberg.
COURSE FEE INCLUDES ACCOMMODATION:

Price for 2 weeks: CHF
775
—
925
Price for 4 weeks: CHF 1550
—
1850
RAMAYAN IN THE HUMAN PHYSIOLOGY
Friday, 11th – Saturday, 19th October 2019
For Lady Sidhas and Governors

Discovering the Eternal Reality of the Ramayan in the Structure and Function of Human Physiology.

In this beautiful videotaped course Maharishi explains the deepest essence of the Ramayan; Maharaja Adhiraj Rajaraam (Dr Tony Nader, MD, PhD) describes his discovery, made under the guidance of His Holiness Maharishi Mahesh Yogi, that the eternal epic of Vedic Literature, the Ramayan, is a description of Total Natural Law expressing itself in human physiology. Its richness is displayed in the characters; their actions and interactions unfold the story of Natural Law as it expresses itself into all aspects of creation.

The course will be guided by a medical doctor who holds a Doctorate in SCI, awarded personally by Maharishi, and has 35 years' experience and expertise in Maharishi AyurVeda and teaching the Transcendental Meditation.

COURSE FEE:
Reduced
Price for students
: CHF
350
Accommodation Fee: see below

Enjoy delicious vegetarian meals with fresh organic milk, fruit, and vegetables. Room and board to be paid on arrival at reception (cash or credit card).

Single room with shared bathroom
Single room with bathroom—holiday home
Single room with bathroom
Single room with bathroom in Vāstu

CHF 65 per person per night
CHF 85 per person per night
CHF 105 per person per night
CHF 125 per person per night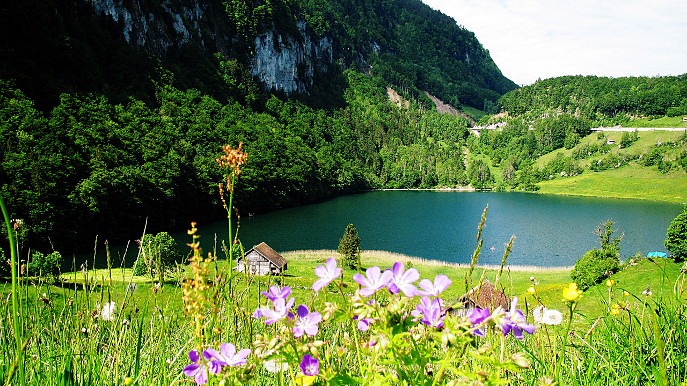 Copyright © 2019 Maharishi Vedic University Ltd. All rights reserved worldwide