We warmly invite all ladies to enjoy a variety of special courses in the beautiful, soft atmosphere of Mother Divine's abode in Seelisberg, Switzerland. It was here that Maharishi founded the Mother Divine Programme over 36 years ago, and where there is still a core group of international Mother Divine creating coherence and bliss for Europe. The awe-inspiring mountains, lakes, and pure air provide a beautiful background for deepening inner experiences and enhancing outer enjoyment in pleasant forest, lake, and woodland walks.
NATURAL LAW BASED ART: 19 - 30 MAY 2018
Creative Expression and Techniques of Composition—Painting in Light of Maharishi Science of Consciousness: Fulfilling the purpose of art through expressions that inspire evolution, refine perception, and enrich the environment
for Lady Meditators, Sidhas, and Governors
This course offers an introduction to the principles of art based on Natural Law as brought out by Maharishi and described in the ancient Vedic Literature. These deepest principles of art are universal, precise, and comprehensive and can be applied to abstract, figurative, and landscape painting. You will enjoy an overview of Indian art and aesthetics, studying not only the principles but also how these art forms enliven consciousness. During the course, participants will gain
* Practical knowledge and experience for developing their own creativity
* Skill in applying design
* Composition principles
* Painting techniques
* Procedures for successful landscape painting
* Painting techniques to create compelling compositions of natural scenery
Everyone is warmly invited to join; no previous art training is necessary. If you have already studied art and would like to deepen your knowledge and skills, you are also warmly invited to join this course. You will receive artwork assignments according to your skills as well as individual coaching.
In addition to gaining theoretical knowledge of art and practical artwork, participants will enjoy group practice of the Transcendental Meditation and TM-Sidhi Programme. This course is taught in the light of Maharishi's Science of Consciousness and includes beautiful video-recorded lectures of Maharishi speaking on art. At each step of learning, the key principles of art are connected to the development of higher states of consciousness.
Course Fee: CHF 400
Accommodation Fee: see below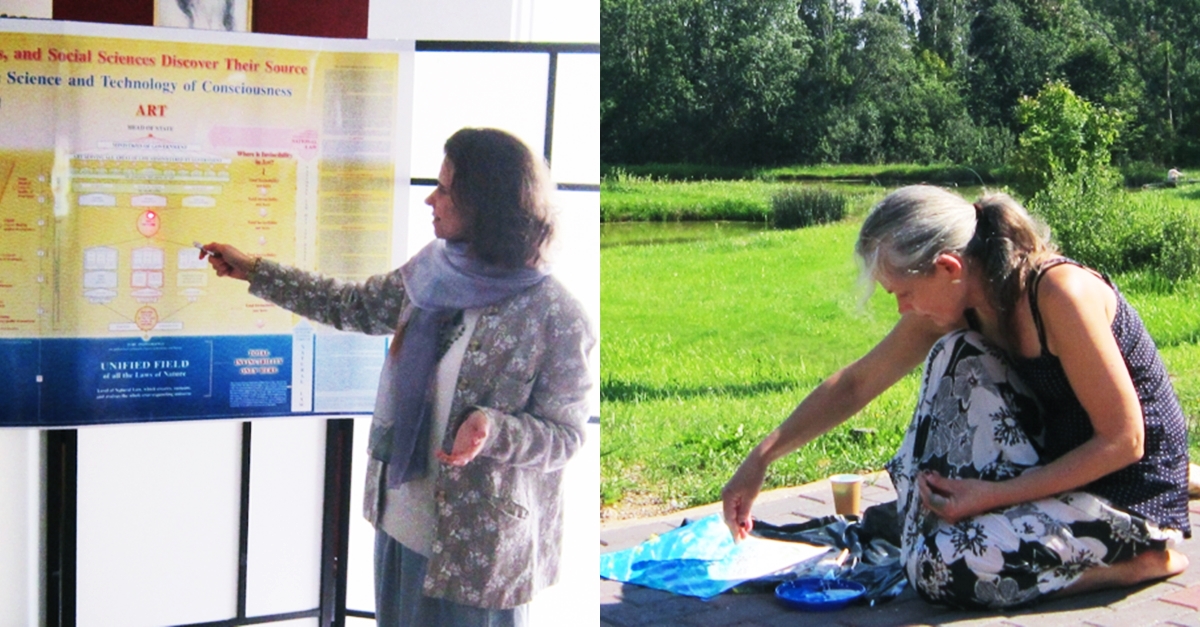 RAMAYAN IN THE HUMAN PHYSIOLOGY (16-lesson course): 15 - 24 JUNE 2018
Discovering the Eternal Reality of the Ramayan in the Structure and Function of Human Physiology
for Lady Sidhas and Governors
In this beautiful videotaped course Maharishi explains the deepest essence of the Ramayana; Maharaja Adhiraj Rajaraam (Dr Tony Nader, MD, PhD) describes his discovery, made under the guidance of His Holiness Maharishi Mahesh Yogi, that the eternal epic of Vedic Literature, the Ramayan, is a description of Total Natural Law expressing itself in human physiology. Its richness is displayed in the characters; their actions and interactions unfold the story of Natural Law as it expresses itself into all aspects of creation.
The course will be guided by a medical doctor (surgeon) who holds a Doctorate in SCI, awarded personally by Maharishi, and has 35 years' experience and expertise in Maharishi AyurVeda and teaching Transcendental Meditation.
Course Fee: CHF 450
Accommodation Fee: see below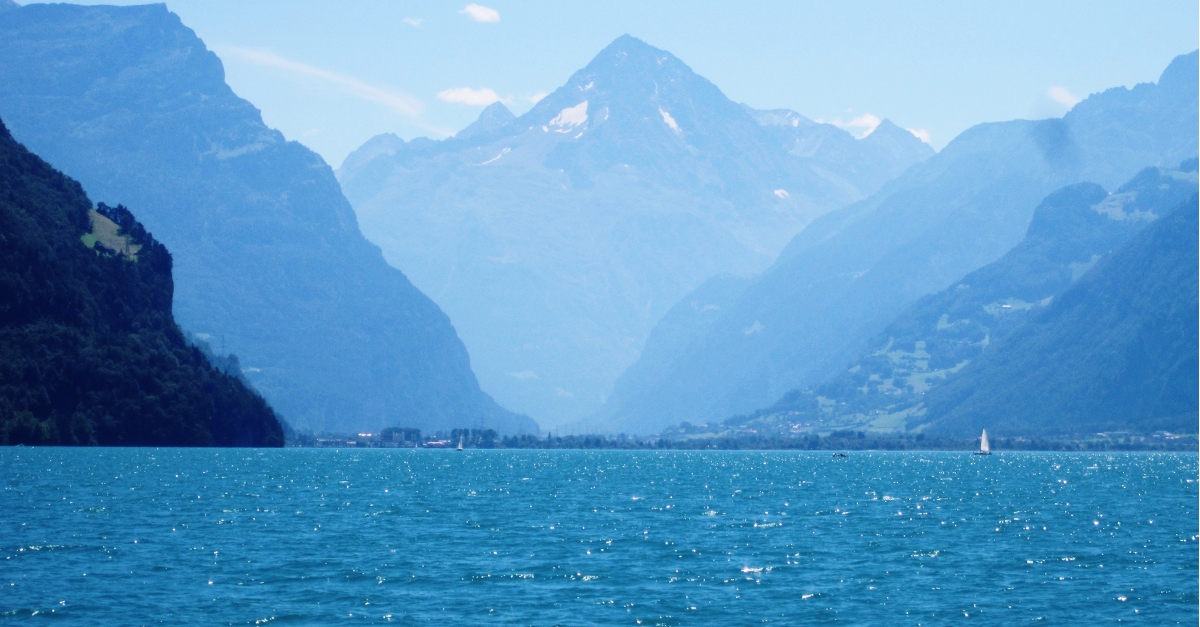 BHAGAVAD - GITA COURSE CHAPTER 7: 13-20 JULY 2018
for Lady Meditators, Sidhas, and Governors
'The Bhagavad-Gita is the Light of Life, lit by God at the altar of man, to save humanity from the darkness of ignorance and suffering. It is a scripture which outlives time, and can be acknowledged as indispensable to the life of any man in any age.'
Maharishi, Song of Divinity, Bhagavad Gita Chapter 7,
Almost everyone is familiar with the first six chapters of Maharishi's commentary on the glorious interaction between Lord Krishna and Arjuna in the Bhagavad Gita. Now Maharishi's commentary on the seventh chapter is available in the form of this wonderful course by Maharaja Adhiraj Rajaraam (Professor Tony Nader, MD, PhD). Maharaja is bringing out this profound knowledge by guiding us through the verses with each of Maharishi's comments, carefully and in a most enjoyable way, so that we can understand and enjoy this advanced, powerful knowledge that has been waiting for us for so many years.
There will also be a possibility to connect with the Raj Rajeshwaris to discuss experiences and questions.
Course Fee: CHF 500
Accommodation Fee: see below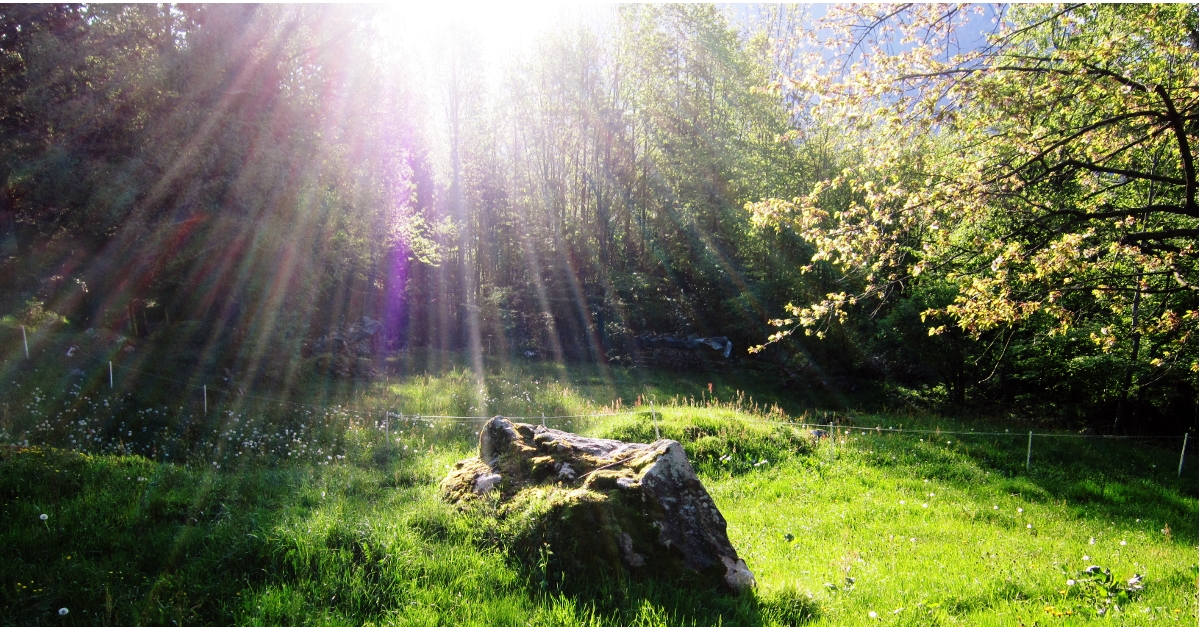 WORLD PEACE ASSEMBLY ON MAHARISHI VEDIC SCIENCE AND TECHNOLOGY COVERING THE HISTORIC LECTURES FROM THE MAASTRICHT CONFERENCE IN HOLLAND 1991: 17 -22 AUGUST 2018
for Lady Meditators Sidhas, and Governors
Vedo nityam adhiyatam, Vedo nityam adhiyatam, Vedo nityam adhiyatam — 'Study the Veda daily.'
'And we have known, we have understood that the study of the Veda is the study of consciousness. That's why twice daily meditation is the study of the Veda. All that we are engaged in is study of the Veda, because Veda is structured in consciousness. And now every time from the turbulent level of consciousness, active level of consciousness, we come to the silent level of consciousness.'
Maharishi 18 January, 1991, Maastricht, Holland
Maharishi Vedic Science lectures will include
* Technology of consciousness – Maharishi with Dr Triguna
* Vedic Mathematics
* Jyotish
* Maharishi Sthapatya Veda
Maharishi's discourses will be of special interest to all Governors and Sidhas, and to those Meditators who aspire to understand Maharishi Vedic Science.
Course Fee: CHF 500
Accommodation Fee: see below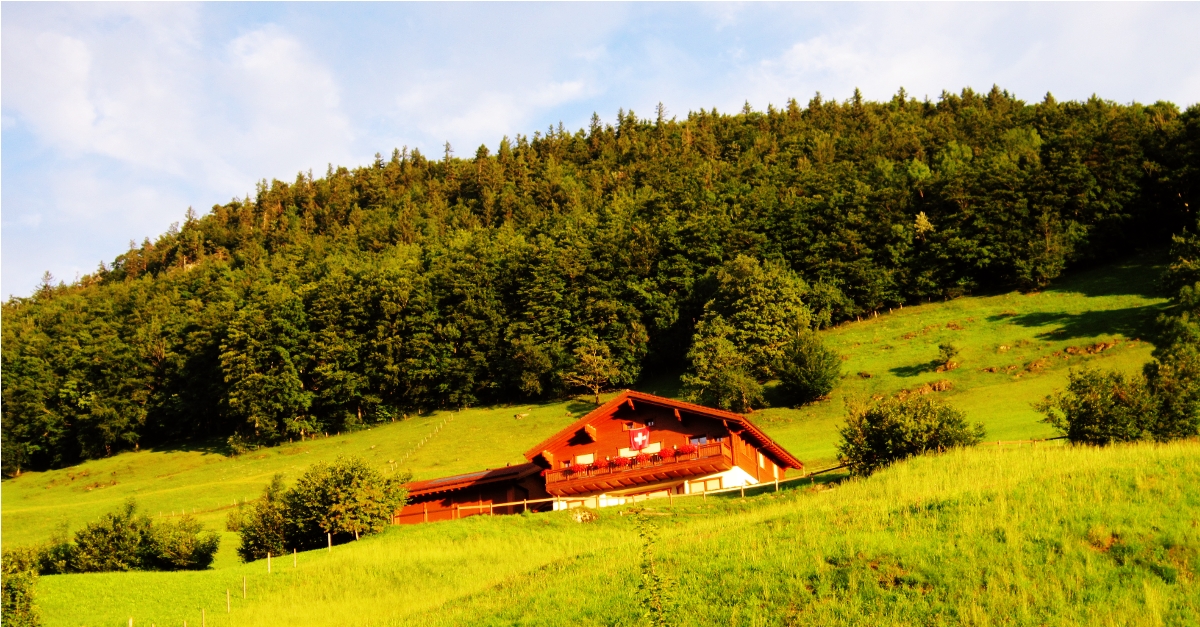 VEDAROMA COURSE: 24 -27 AUGUST 2018
for Lady Meditators, Sidhas, and Governors
In this aromatherapy course participants will be able to learn the basics of Maharishi Aroma Therapy:
* How to start using essential oils at home.
* Properties of the plants.
* Remedies to help alleviate specific health conditions in a very natural and pleasant, yet profound and effective way.
* How to balance the doshas with the use of essential oils.
The knowledge gained and the methods of application of the oils according to the principles of Maharishi AyurVeda will help to enliven the inner intelligence of the body to restore wholeness and balance to body, mind, and emotions.
Course Fee: CHF 250
Accommodation Fee: see below
MAHARISHI AYURVEDA FOR LADIES WITH DR CHARLOTTE BECH: 6 ─ 9 SEPTEMBER 2018
─ a choice of a 2-day or 4-day course
for Lady Meditators, Sidhas, and Governors
Dr Charlotte Bech, medical doctor, Doctor of the Science of Creative Intelligence (DSCI), and Teacher of Transcendental Meditation, is currently running a private clinic in Copenhagen, Denmark; teaching courses for medical doctors; and sharing her expertise through webinars, radio, TV, columns in national magazines, and several books on holistic health.
The course is based on Maharishi AyurVeda, the ancient, time-tested health system. Aspects of this science of AyurVeda provide specific lifestyle advice that helps ladies manage the multifaceted hormonal changes of the transition phase, as well as revealing novel and effective advice on many conditions of interest to ladies – advice for beauty, emotions, and health.
Course Fee: CHF 150 for 2 days
250 for 4 days
Accommodation Fee: see below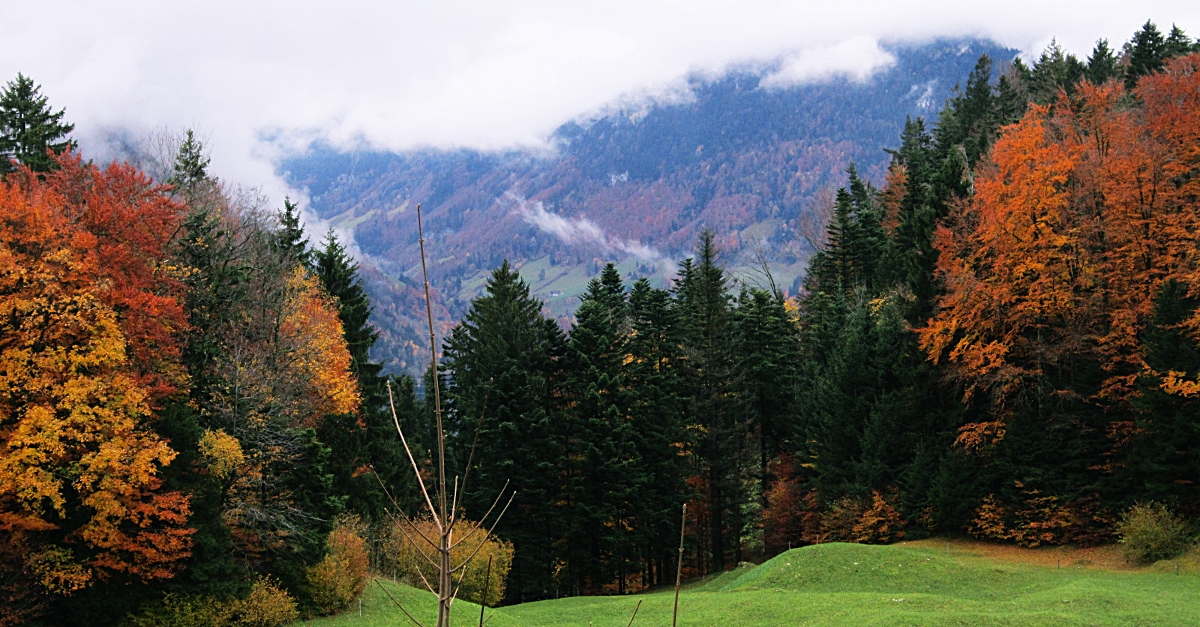 HEAVEN ON EARTH ASSEMBLY: 28 SEPTEMBER - 26 OCTOBER 2018
for Lady Sidhas and Governors
'The golden gate of peace in life is the experience of bliss, and it is easy for everyone to acquire this great glory and live it throughout life.'
Maharishi, 1963
All lady Governors and Sidhas are warmly invited to come and enjoy this beautiful course in the midst of the Seelisberg Mother Divine group for a taste of freedom, fullness, and enlightenment. This course provides a unique opportunity for ladies to deepen and enrich their experiences through extended group practice of Transcendental Meditation and the TM-Sidhi Programme.
The course will also include Navaratri (the Nine Days of Mother Divine) and Victory Day Celebrations. During Navaratri we will enjoy the specific recitation of the Vedic Pandits from the Vedic Literature pertaining to Mother Divine.
Highlights of the course:
* Extended practice of the Transcendental Meditation and TM-Sidhi Programme in the deeply nourishing, blissful atmosphere of the long-term Mother Divine group
* Inspiring video recordings of Maharishi
* Regular discussion of personal experiences with Raj Rajeshwaris and TM-Sidhi Administrators
* Pleasant walks in the fresh, healthy mountain air along the forest and woodland paths around Seelisberg.
Take time for your Self and come stir the silent ocean of your inner bliss.
Course Fee and Accommodation Fee: CHF 1550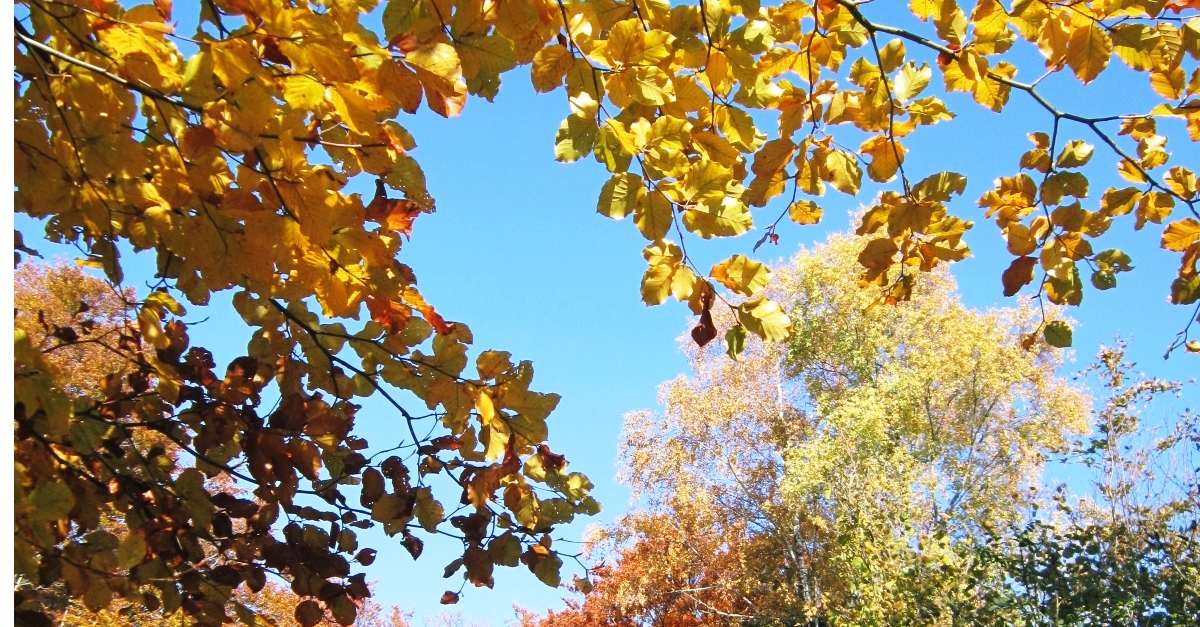 ACCOMMODATION:
Enjoy delicious vegetarian meals with fresh organic milk, fruit, and vegetables. Room and board to be paid on arrival at reception (cash or credit card).
ROOM PRICES:
Single room with shared bathroom CHF 65 per person per night

Single room with bathroom—holiday home CHF 85 per person per night

Single room with bathroom CHF 105 per person per night

Single room with bathroom in Vāstu CHF 125 per person per night
We are looking forward to welcoming you to our courses in Seelisberg.
To apply and for further information, please email us at md-courses@Maharishi.net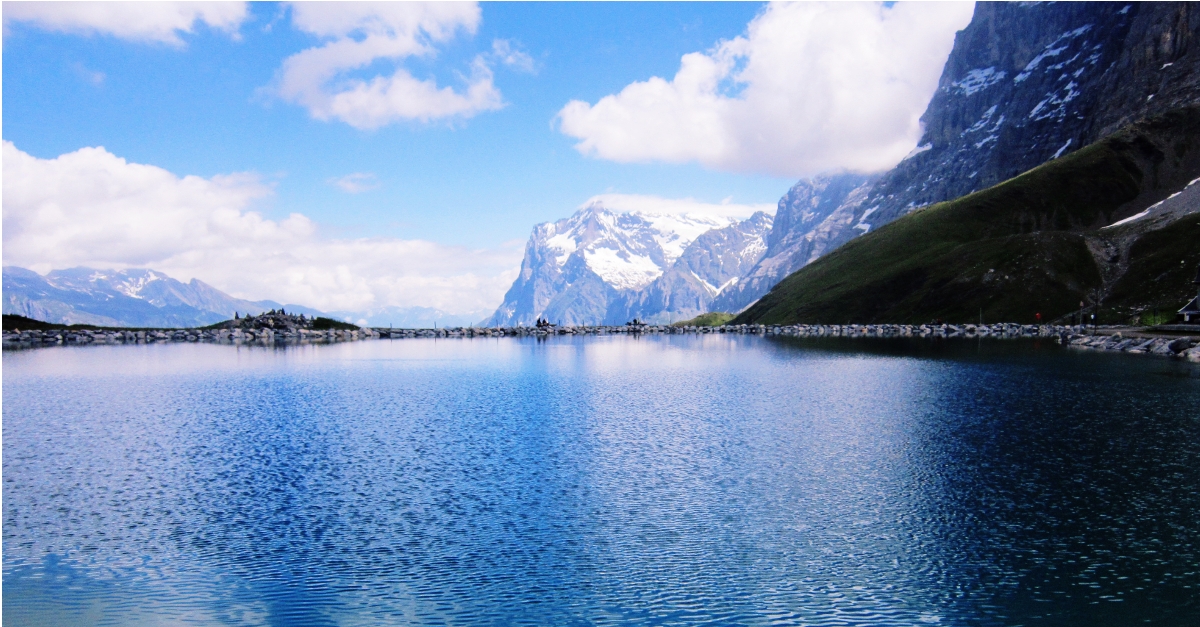 Copyright © 2017 Maharishi Vedic University Ltd. All rights reserved worldwide.